Carpet & Upholstery Cleaning
Aqua Clean Cumbria, Carpet & Upholstery Cleaning Cumbria, Appleby, Kirkby Stephen, Brough, Penrith & Surrounding Villages.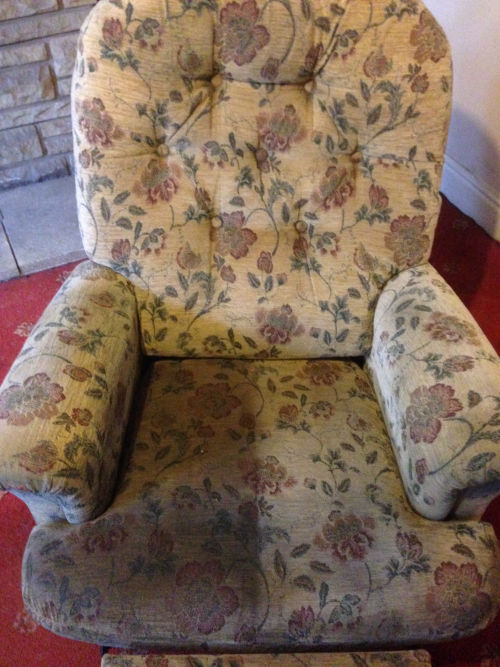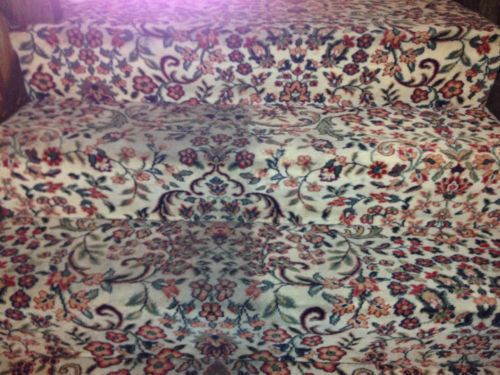 Here at Aqua Clean we have invested heavily to ensure we get the highest results cleaning everything from commercial grade synthetic carpets up to 100% wool and even one of the few companies whom can clean oriental rugs from around the world made of silk and where the colourings have been made from natural berries. We also clean a wide range of suites made from a whole range of fabrics from cotton, draylon, silk, chenille etc. Also we can clean pure leather suites and fabric and feed to give it enhanced durability and longevity.
Carpet cleaning historically has been a very 'grey' area with quite a few people being very sceptical about results and how long before they need to be cleaned again.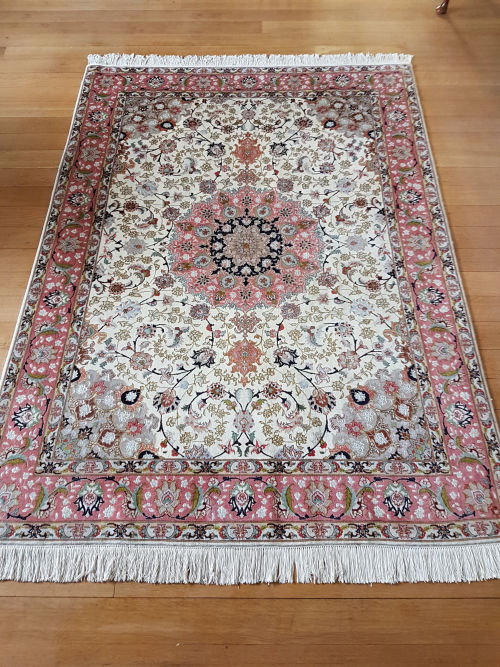 Years ago when carpets were cleaned they did tend to re-soil very quickly, mostly down to poor chemicals and extraction of the residues. Here at Aqua Clean we clean carpets and upholstery with water based chemicals with the same cleaning power of detergents but because they are water based they 'flush' much more easily and leave no residue behind to re-attract dirt. We clean a carpet in 3 stages to achieve the highest results and try to return the product back to as close as new as humanly possible to give the pile a vibrant healthy look and outstanding appeal.
We cannot turn an old carpet into a new one especially if the product is worn or excessively stained but with an extensive spot and stain kit we are constantly striving to reach perfection. As a general rule we like to wet clean using extraction machines as we feel this returns the highest standard and allows us to use quality deodorisers (carpet and upholstery is not only clean but sanitised as well by killing an unwanted germs and smells that might be embedded in the fibres).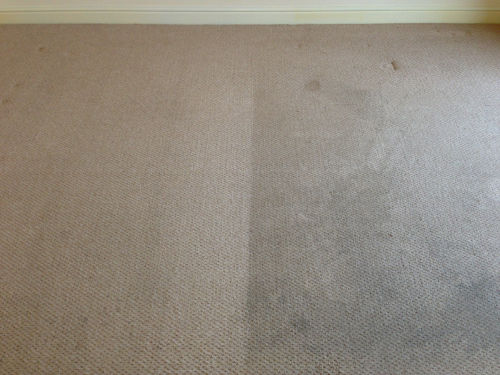 Just recently we have invested in a carpet 'dry' cleaning technology which is a relatively new procedure that has come over from the USA where turnaround time is paramount along with high standards and the room or area is left clean and dry within minutes, ready for re-occupation. The process is especially effective when used with an encapsulation chemical which breaks down the molecular structure of the dirt and is removed by oscillation and vibration. The whole process is very quick and extremely cost effective with high results and time sensitive areas brought back into play quickly.
...